Who We Are
The ACC Great Plains Section is situated in the Canadian great plains and is based out of Regina, Sask. The section was started in May 2018 with the goal to expand the opportunities for adventure in the Regina and Southern Saskatchewan area.
Our section is focused on leadership and skills training so that all of our members have the skills, ability and confidence to safely venture out on their own. We know that leadership is the backbone of any great adventure and ensuring the safety of the group of members is paramount to having fun. Oh, and yes, we love to have fun!
Although we seem to be far away from everything, we are actually situated in a great spot with many prime adventures areas within an 8 hour drive:
Canmore, AB – 875km
Spearfish Canyon, South Dakota – 780km
Waterton National Park – 752km
Kananaskis Provincial Park, AB – 874km
Devil's Tower – 730km
Lake of the Woods, ON – 791km
We love the Canadian Rocky Mountains but we also love variety. Keep and eye on our trips and events section to see where we are venturing to next.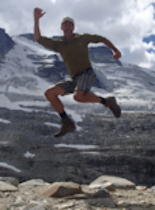 Bill Pacholka
Treasurer
Bill has 30 plus years of adventuring under his belt that has included backcountry, cross country and alpine skiing, traditional, sport and ice climbing, scrambling, hiking, cycling, canoeing, kayaking, scuba diving, camping, and general backpack travel throughout North America, Southeast Asia, Australia and New Zealand.
Read more...
Bill is a professional engineer by duty but has transformed into a "weekend warrior" on countless trips to the Rockies, the Black Hills of South Dakota and many objectives closer to home, characteristically armed with a GPS, a packing list, a trip expense spreadsheet and an enthusiastic smile. Bill and his wife were married outdoors in the scenic Kananaskis Country and along with their two elementary school-aged children they have treasured many family adventures, including some that have taken them off the beaten path. One of Bill's fondest alpine adventures was summiting Mount Assiniboine with two great friends for his stag. The weather was perfect with not a breath of wind; you could have lit a candle on the summit. It is special moments like this, or experiencing someone else's delight of doing or seeing something for the first time (i.e.: their Everest) and many, many others is what keeps enticing Bill to adventure.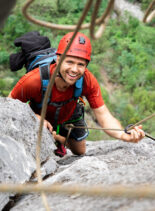 Mike Maekelburger
Secretary
Mike is an adventurer at heart and joined the ACC in 2019. After watching his first Warren Miller film as a kid, he's been hooked on mountain adventure and filmmaking. Originally from Calgary, Mike moved to Regina in 2007 to attain a BFA in Film Production. Every year, Mike organizes "Sled Week," a snowmobile / backcountry ski trip near Revelstoke with his dad and a group from Saskatchewan.
Read more...
 Mike has done multi-day hiking trips and split boarding in the mountains of Alberta and BC. A recent accomplishment was leading a small group from Regina on a multi-pitch rock climbing trip at El Potrero Chico in Mexico. Closer to home, Mike gets his fill of powder while kiteboarding, and enjoys "cross-country-ski-bushwhacking" through fields and valleys with his partner Jess, baby Eliza, and dog Monty. In summer, adventures via canoe and paddleboard get Mike on the water all over Saskatchewan. Mike is a cinematographer and co-founder of Play Creative, a video production company, and has his AST 1 certification. He hopes to expand his repertoire of mountain activities with skill- and community-building through the ACC, and looks forward to growing with the organization.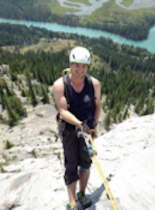 Mark Nielsen
Chair
Mark is a long-time skier still trying to figure out how to keep the snow out of his pants. As well as a short-time climber trying to figure out which end of the rope is the top. Mark transitioned to backcountry skiing from competitive ski racing seven years ago. He has completed several ski traverses and looks forward to attempting the Bugs to Roger Traverse in the near future if he can convince anyone to come with him!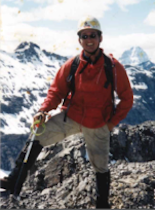 Mike Wild
Past President
Mike first became an Alpine Club of Canada member in 1986. His original teachers were "Trial and Error" and after some back country hiking and scrambling, he found he wanted to experience high places with experienced people. He has met and climbed with many mentors and peers. Trips have been taken to England, France, Italy, Ecuador, Nepal, United States and of course, Canada. His original passion was ice climbing, which led to rock climbing, which led to ski mountaineering, which led to Alpine climbing.

Read more...
Peaks and adventures have included the East Ridge of Temple, Kain Face on Robson, Athabasca, Andromeda, Snow Dome, Assiniboine, Aberdeen, Hector, Fable, Yamnuska, Castle, North Face of Fay, Wapta Traverse, Yoho Traverse, Drummond traverse, Devil's Tower, Yosemite, Island Peak, Tungurahua, Massif des Ecrins, Aiguille de Rochefort, and many others. After a recent cardiac event, Mike has slowed down and wants to give back to ACC by encouraging and mentoring a new generation of Saskatchewan based Great Plains Section ACC members. Mike works as the Plant Engineering Manager for the Co-op Refinery Complex (CRC) and was the founding leader in 1997 of the CRC High Angle – Confined Space Technical Rescue Team and is trained a Rope Access Technician.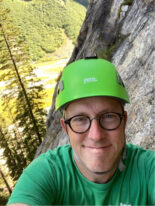 Jordan Mckay
VP Leadership
Jordan has been climbing since 1988. His passion for the outdoors resulted in him opening the Regina Climbing Centre in 2017. Since then he has been the center piece of the community and a never ending source of positivity. Jordan's birthday goal this year is to lead Wicked Gravity.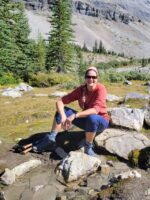 Jennifer Arends
VP Membership
Jennifer has had one foot firmly planted in the mountains since birth. While she is relatively new to climbing, she's been skiing and hiking as long as she can remember, and paddling and backpacking almost as long as that. There is no place she'd rather be than adventuring outdoors with her family and friends.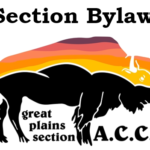 Ready to create lasting experiences?
Join the Alpine Club of Canada Great Plains Section
Interested in one of these activities?
Join us on one of our exciting adventures!
Scrambling
Scrambling is ascending a non-technical mountain with the summit as the end goal. Scrambling can usually involve negotiating lower angle rock, traveling through talus and scree but does not involve traveling on extremely steep slopes or on glaciers.
Ice Climbing
Ice Climbing uses ice tools and crampons to climb features such as icefalls and frozen waterfalls. Mixed climbing involves using ice tools on both rock and ice. This is fun and challenging winter activity that we enjoy in the mountains.
Skiing
There is no better way than on a pair skis to enjoy the backcountry of the mountains in winter. From steep slopes to long traverses such as the classic Wapta Traverse, we love to do it all.
Rock Climbing
Rock climbing is physically and mentally demanding, often testing a climber's strength, endurance, agility, balance and mental control. We enjoy getting together to climb outdoors and indoors to improve and learn new skills.
Mountaineering
Mountaineering involves attempting to reach the summit of big mountains. Mountaineering requires expertise in rock, snow and glacier travel along with athletic ability and technical knowledge to maintain safety. Join us to learn and practice these skills.
Skills Development
Developing the technical skills of our section members is what we do. Leaders and members will have the opportunity to enhance their skills through trips and other skill building events.